Bio

Thomas Frey – Senior Futurist and Keynote Speaker
Google's Top Rated Futurist Speaker
Executive Director of the DaVinci Institute
Author of the 2011 book "Communicating with the Future," Futurist Speaker Thomas Frey is a powerful visionary who is revolutionizing our thinking about the future.

As the Executive Director and Senior Futurist at the DaVinci Institute, he works closely with his Board of Visionaries to develop original research studies, which enables him to speak on unusual topics, translating trends into unique opportunities.
As part of the celebrity speaking circuit, Tom continually pushes the envelope of understanding, creating fascinating images of the world to come. His keynote talks on futurist topics have captivated people ranging from high level government officials to executives in Fortune 500 companies including NASA, IBM, AT&T, Hewlett-Packard, Lucent Technologies, First Data, Boeing, Capital One, Bell Canada, Visa, Ford Motor Company, Qwest, Allied Signal, Hunter Douglas, Direct TV, International Council of Shopping Centers, National Association of Federal Credit Unions, Times of India, and many more.
Because of his work inspiring inventors and other revolutionary thinkers, the Boulder Daily Camera has referred to him as the "Father of Invention". The Denver Post and Seattle Post Intelligencer have referred to him as the "Dean of Futurists".

Before launching the DaVinci Institute, Tom spent 15 years at IBM as an engineer and designer where he received over 270 awards, more than any other IBM engineer. He is also a past member of the Triple Nine Society (High I.Q. society over 99.9 percentile).
Thomas has been featured in hundreds of articles for both national and international publications including New York Times, Huffington Post, Times of India, USA Today, US News and World Report, The Futurist Magazine, Morning Calm (in-flight magazine for Korean Airlines), Skylife (in-flight magazine for Turkish Airlines), ColoradoBiz Magazine, Rocky Mountain News, and many more. He currently writes a weekly "Future Trend Report" newsletter and a weekly column for FuturistSpeaker.com.
Other photos of Tom.
Photos of his speaking tour in India
Member of the National Speakers Association

Member of the American Library Association

Professional Member of the World Future Society
Popular Keynote Topics
Over the past decade, Thomas Frey has built an enormous following around the world based on his ability to develop accurate visions of the future and describe the opportunities ahead. Having started seventeen businesses himself and assisting on the development of hundreds more, the understanding he brings to his audiences is a rare blend of reality-based thinking coupled with a clear-headed visualization of the world ahead.
Predicting the future has little value without understanding the driving forces behind the trends, subtle nuances that can be leveraged, and implications for both the people directly affected in the industry as well as others farther down the technological food change.
But his work is not just restricted to advances in technology. Rather, he takes a much larger view of the playing field including shifts in governance, system changes, evolving attitudes and human conditions, and much more.
Each year his talks touch the lives of tens of thousands of people. Here are some of his most popular topics, but don't feel restricted by this list. Every year he designs dozens of custom presentation based specifically around the needs of a particular audience.
1.) Business Trends in the Post Recession Economy – As I started pulling my notes for a recent "future trends" talk, I instantly became overwhelmed by the sheer volume of changes currently in the works. The number of moving parts seems to exceed the number of stationary parts. All of our markets, systems, and technologies have become incredibly fluid, and much like a floating vessel, we are heading to parts unknown. To most, the chaotic nature of interconnecting trends and the extreme possibilities appear at times like a spinning compass needle. However, the disarray that we find ourselves in cries out for answers – some glimpse of the uncharted waters that lie beyond the horizon. Economic uncertainties create great opportunities for those who can spot them, and that's where I come in.
This talk uncovers the driving forces behind the turbulence and focuses on where the opportunities lie. It is the perfect opening keynote for an event, setting a positive tone with a message of hope for tomorrow's business leaders. – Keynote
2.) The Future of Colleges & Universities- As the disruptive forces of the Internet bear down on colleges and universities, everyone is beginning to feel the leading winds of this impending storm, but few have a clear view of the changes to come. Newspapers, travel agencies, yellow pages, and record labels are all industries that have been greatly affected by the Internet, and each foretell a different version of what may lie ahead.
College 2.0 will witness a massive peeling apart process. Learning will become separated from the classroom. Courses will be created organically and formed around an on-demand, any-time, any-place delivery models. Professors will declare their independence and work for multiple institutions rather than just one specific college. Accreditation will shift from the Institution to the course and to the individual. And textbooks, the ink-on-paper version that we know today, will all but disappear.
However, unlike most doom and gloom forecasts, this talk is as much about helping colleges survive as it is about predicting the forces that are intent on unraveling them. – Keynote
3.) The Future of Libraries - Ten years ago, many of the tech elite were predicting the demise of the public library. Little did they understand that libraries are living, breathing organisms. Much like plants that flourish with good dirt, water and sunshine, libraries have begun to thrive in our information-rich environment. Libraries are going through an age of rebirth, with cities investing heavily in their central libraries as the crown jewel of their community. Opulent multi-story glass buildings have been erected, attracting many new categories of library users. But the question remains – Where do libraries go from here?
Once a central part of all libraries, books are now playing a diminishing role. Electronic book readers such as the Amazon Kindle are growing in popularity among the avid reader crowd, and with prices already plummeting, it will soon be cheaper for libraries to loan book readers instead of books. Many libraries in the future will no longer have traditional books in them.
The declining importance of "ink-on-paper" books creates many exciting new opportunities for the evolution of next generation libraries. What will they look like? What kind of tools and capabilities can be added? How will future libraries fit into the lives of the people they serve?  The canvas has been stretched, but the masterpiece is yet to be created.
This talk takes a probing look at the possibilities. The presentation can be tailored to either community or academic libraries and is focused on ways for libraries to expand their influence among their constituency. The perfect compliment to long range planning, strategic visioning, library development, facility modeling, and architectural design efforts.- Keynote
4.) The Coming Data Tsunami – Today's data clouds are swirling violently on the leading edge of a modern-day storm front that is on the verge of exploding around us with cluster bomb-like data grenades bursting their way onto the scene. While many are still reeling from the past decade of exponential information growth, the coming years will see billion and trillion fold increases, the likes of which are destined to overload every system currently on the drawing board.
At the heart of the coming data tsunami are a number of organic business models with real-time data collection systems driven by our need for precision, awareness, and instantaneousness.
But the problems ahead are many. We are facing increasingly complex problems associated with data storage, data transmission, data processing, and even data acquisition. However, the opportunities are just as great as the problems with every obstacle representing a problem-solving challenge upon which great business enterprises will be formed. – Keynote
5.) The Future of Innovation - We are approaching the age of 100 million products, and patent filings have reached an all time high. Yet at the same time we are becoming a hyper-individualized society transitioning from a product based economy to an experience based economy. Baby-Boomers are beginning to shed many of their physical possessions as they prepare for their retirement, and a new generation with different values will be assuming power. So where will the creative minds of tomorrow take us? What are the forecasts for future sciences, talent trends, intellectual property breakthroughs, and societal shifts that will change the way business works in the future? This talk helps listeners climb aboard a fascinating journey into what's hot in tomorrow's world of innovation. – Keynote
6.) The City of the Future - Great communities are founded on great ideas. At the same time, our most admired
communities become a magnet, attracting the brightest minds. The relational effect is clear: Bright minds make a community great, and great communities attract bright minds. With this in mind, the city of the future will be designed around eight dimensions of human connectedness, connecting great people with great ideas. A connected community is a vibrant community, Ideas are exchanged, energies are exchanged, and people become extremely loyal to the networks that connect them to the rest of the world. While it is now easy to communicate with people all over the world, we can only physically interact with people and places locally. Human connectedness involves much more than just communication. And its not just about business life, family life, or what we do for entertainment. It is all of that and much more. – Keynote
7.) The Future of Transportation – Transportation technology is progressing at a much slower pace than some of the other sciences like information technology, biotech, and nanotechnology. As an example, the world's human speed record was set in 1969, a full 37 years ago. In the near future, automotive companies will focus on fully automated vehicles where people can "punch in" or "speak" the place they want to go to and the vehicle will automatically take them there. This "control feature" will open up huge additional markets for automotive companies to sell to the elderly and other physically impaired groups. New power systems, social transitions, demographic shifting, and consumer trends have positioned the auto industry for radical change. The Future of Automobile Transportation. – Keynote
8.) The Future of Business, One Brilliantly Inspired Innovation at a Time – What will be the most important thing that happens in the next ten years? Will it be the brilliantly inspired innovations shaping tomorrow? Space hotels? Flying cars? Or will it be a fix for one our major problems such as a cure for cancer or diabetes? Why do we even care about the future? While most people believe there is no way to predict the future, there are in fact eight aspects of the future that can be predicted with high degrees of probability. This talk is designed to help people understand these eight dimensions of the future and give them the keys to unlock the power of knowing the world to come. The perfect compliment to long range planning, strategic visioning, business development, trend modeling, and new product design efforts. - Keynote
Other Possible Topics

Thomas Frey Unplugged – Future Trend Briefings – Tom's understanding of the world around us clearly shines through when he goes off-script and gets interactive with small groups and executive teams. Both his depth of knowledge on specific industries, coupled with a broader perspective on system, technology, and lifestyle trends makes each session a riveting experience. Gone are the vagaries and generalized outlooks that accompany most predictions. Instead, he has a way of opening the hood to reveal the inner workings of the real drivers powering the engines of change.
Nation State 2.0 – Redefining the Relationship Between Government and Business – The ideas we have about what countries are and how they should function are on the verge of changing. Our newly created world with borderless economies is confusing issues of power and control, and even the sovereignty of nations. The Nation State, created in 1648 with the Treaty of Westphalia, is about to transition into something new with emerging global systems creating autonomous multi-trillion dollar economies, assuming much of the authority currently in the hands of our country leaders. This talk steps listeners through several possible scenarios. - Keynote
The Future of Money – Altering Our Dependencies and its Affect on the Flow of Money – Every transaction involves two sides – the payer and the payee. Throughout history businesses have lived or died on the timing and flow of money and deal brokers place a huge emphasis on controlling both sides of a transaction. All non-cash money transactions in the past involved a time float to allow time for the money to clear their respective accounts, and even cash transactions involved delays in getting posted to a bank account. Future transactions will be real-time and this seemingly minor change will revolutionize the shape and tempo of business. - Keynote
Videos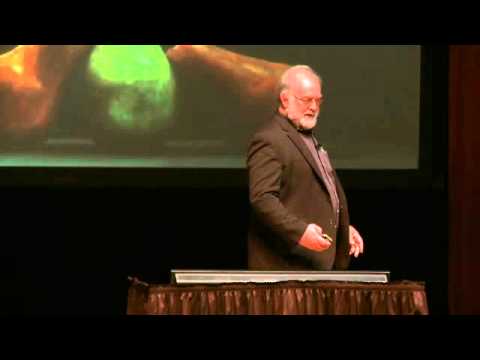 TEDxUChicago 2011 – "Communicating with the Future"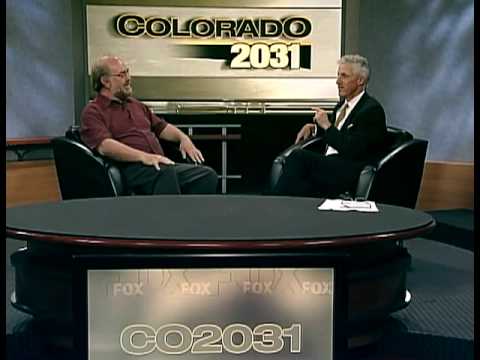 Futurist Thomas Frey Interviewed on Fox News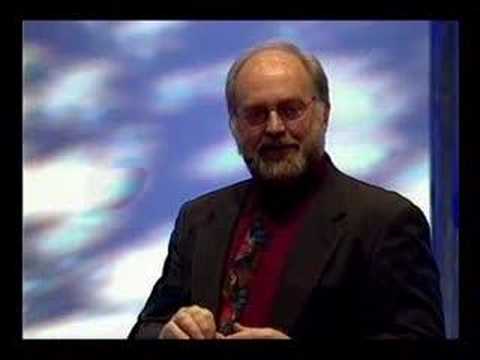 Futurist Thomas Frey at Bell Canada
Customized Programs

At the DaVinci Institute we use our own systems for forecasting the future. As we learn about your industry and apply our research methodologies, we are able to create a vision of the future that will specifically address the interests of your audience. Past examples include The Future of…
Agriculture

Global investing

Water

Food

Information

Global systems

Media

Entertainment

Women

Web 10.0

Computers and the Internet

Housing and real estate

Banking and financial services

Hyper-individuality

Entertainment
______________________________________
Radio Interview
Listen in as Futurist Thomas Frey is interviewed by Brent Green on the Positive World Radio Network.
Top 10 Photos of the Week
Unbeknownst to most, one of Thomas Frey's favorite pastimes is collecting brilliant photos and writing captions for them. You can see some of these photos here.
______________________________________
THE THOMAS FREY EXPERIENCE
A key differentiator with professional speakers is the audience experience. Thomas not only comes to each talk loaded with provocative knowledge and tantalizing visuals, he also includes just the right amount of humor, motivation, and topical trends in a way that are both immediately useful as well as enticingly entertaining.
Here is what you can expect when working with Thomas Frey for your next event:
Cutting Edge Thinking: Thomas pushes far beyond the limits of conventional wisdom, often talking about extreme futures and building intriguing "what if" scenarios as a tool for discussing far reaching implications. His presentations not only stretch the imagination but also challenge current thinking.

Engaging Delivery: Tom's thought-provoking dialog and intense delivery enables audience members to grasp new possibilities and concepts while comprehending the salient touch points he presents. New ideas have a way of infusing audiences with energy and Thomas has the uncanny ability of touching on the most poignant trends, invigorating everyone who attends.

Custom Tailored Research: All talks are custom tailored to mesh with the goals of the event organizers as well as those who attend. While his mind may have been traveling to the far reaches of the future to put your presentation together, he's very much present, ready to tackle the immediate challenges your audience faces, when he takes the stage. 

Global Insight: Forever a student of the world, as his talks take him to many countries around the earth, Tom has developed original insights and first hand experiences that go far beyond the conventional stories of others. His talks provide up to the minute worldwide scientific data along with expert global trend forecasting.

Positive and Uplifting Themes: While it's easy to wallow in the trouble filled underbelly of life, Thomas sees every problem as an opportunity and keeps all of his talks positive and upbeat, steeped in the wonderment of possibilities. These opportunities are every cloud's silver lining, and we truly do have spectacular futures and fortunes that lie ahead.
"The future is truly a magical place. I have been there and would love to have you join me on my next journey." – Thomas Frey
What People are Saying

"Tom is very insightful and definitely an original thinker."

- Colorado Governor Bill Owens


"Your presentation was absolutely wonderful."

– Former Colorado Governor Richard Lamm

"Thankyou for your excellent presentation in Jacksonville. It was a pleasure spending time with you, and your "Future of Education" speech was extremely well received. 84% of our attendees rated the presentation Good-Excellent. Powerful number indeed. -

Larry Fairman,

Director, Florida Workforce Summit



"You are an amazing keynote speaker. Your experience and knowledge contributed in a huge way to the success of our Sales Rally. You have given us vision and clarity to the confusing world of technology emerging around us, showing us where our business is going, and because of that, many participants now see the urgency to act for our company to maintain its position as a leader in the ICT market." - Martin Geoffroy, General Manager, Business Development, Bell Canada

"Tom is an exceedingly bright guy, a humorous speaker and a person who is quick to challenge conventional wisdom. He is a quick study who can develop an imaginative presentation around almost any conceivable topic." – George Sharpe, Founder of the Greenwood Group and former Vice President of Product Development for Hunter Douglas

"One of the most thoughtful and entertaining talks I've ever been to! Tom is a very deep thinker, both motivational and inspirational with his ability to build creative insights into the world ahead."

- Steve Masias – Former EEOC Director, City of Colorado Springs


"Fascinating, idea-generating talk! You delivery was very funny, but at the same time thought-provoking and inspiring."

- Gary Taylor – VP Coldwell Banker

"Your talk was wonderful! Very engaging. We were all still talking about it on Wednesday (two days later)." - Alison C. Ruger, Director, Standards Business Development, Information Handling Services
See also:
Contact:

DaVinci Institute
dr2tom (at) davinciinstitute (dot) com
(303) 666-4133